Regular price
€144,95 EUR
Regular price
Sale price
€144,95 EUR
Unit price
per
Spring Offer 🌸
Sold out
🎒 Spacious & organized
🛌 Built-in baby bed
♻️ High quality & durable materials
✨ Versatile and handy

ODKRYJ MAGICZNĄ BUBBLE BAZOOKA
Ten pistolet do baniek pozwala na wydmuchanie ponad 1000 baniek w ciągu kilku sekund, najbardziej innowacyjny i satysfakcjonujący 🥰



NIESKOŃCZONOŚĆ BANIEK


Bubble Bazooka ma 69 otworów na bańki, aby wydmuchać setki kolorowych baniek na minutę.

DIODY LED DO PODŚWIETLANIA BANIEK

Ten pistolet do baniek jest wyposażony w diody LED, które sprawią, że Twoje bańki będą świecić nawet w nocy i zrobią bardzo ładny efekt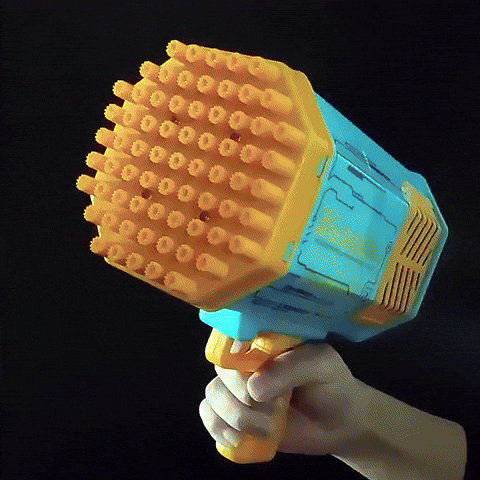 ŁATWY W UŻYCIU

Łatwy w przenoszeniu i ładowaniu akumulator: z uchwytem. Możesz go łatwo przenosić na zewnątrz.
Wyposażony w długotrwały akumulator, upewnij się, że dobrze się bawisz!

BEZPIECZNY I NIETOKSYCZNY

Maszyna Bubble Bazooka wykonana jest z nietoksycznego ABS i jest bezpieczna dla dzieci i zwierząt domowych. Dzieci mogą bezpiecznie nosić Bubble Bazooka i cieszyć się swoim polowaniem na bańki.


JAK UŻYWAĆ?

Ten film wyjaśnia jak używać Bubble Bazooka, nic prostszego 💡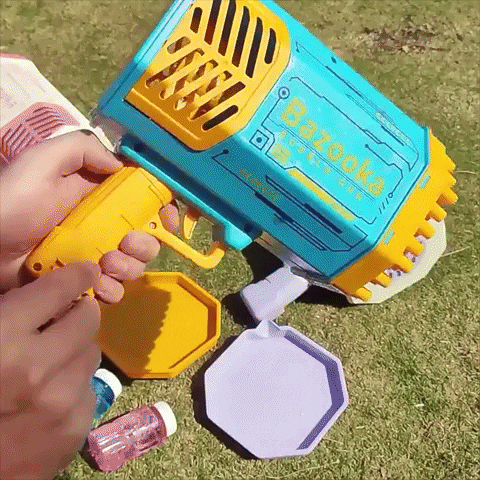 DOSKONAŁY PREZENT

Niezależnie od tego, czy szukasz prezentu urodzinowego, prezentu na wakacje, czy po prostu małego przysmaku, ten zestaw pistoletu do baniek jest gwarantowany, że będzie to oszałamiający sukces.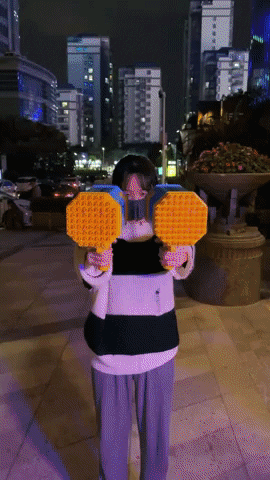 PAKIET ZAWIERA
1 Bubble Bazooka
Pojemnik na bańki
Bateria litowa
Kabel do ładowania

Potrzebujesz pomocy?

Nasz zespół obsługi klienta jest do Państwa dyspozycji od poniedziałku do piątku w godzinach 8:00-18:00.

Zapraszamy do kontaktu z nami pod adresem: info@wipyshop.com
View full details
Features of the NappyBag
Extra space.

As a new parents, you will have to carry a lot of things for the baby

The NappyBag offers a spacious solution to carry all your baby's essentials, with multiple pockets and compartments to keep everything organized and easy to reach.

No more digging through a messy bag to find what you need!

Thermal insulation bottle holders.

Thermal-insulated compartments within the backpack to keep your baby's food either warm or cool.

Wipe pocket.

Use paper very quickly and easily with the wipes pocket.

Water Resistant Exterior: Keep your baby's belongings dry and safe.

2 hooks + 1 mattress offered.

Included with your NappyBag!
Your Baby Deserves the Best.
When it comes to your baby's comfort and safety, you want the best.
That's why our NappyBag is made with high-quality materials and thoughtful design to provide a safe and comfortable sleeping space for your baby.
Best gift for baby showers.
Looking for an original gift for a baby shower?
This bag is just what you need, our customers usually offer this bag to the new happy parents, and it is always a success! 
You have questions? We have answers!
This product is ideal for babies of what age? 

The retractable bed can accommodate babies from 1 month to 24 months
What's included in the package?

The package includes the following items:

2 baby hooks
1 baby mattress
1 NappyBag
2 baby bed support rods

All these items are essential for parents looking to ensure their baby's comfort and well-being.
What material is Wipyshop NappyBag made of?

Our nappy bags are made of high-quality materials that are durable and long-lasting. We use a combination of polyester and nylon to ensure that our bags are both lightweight and sturdy.
How can I track my package?

When you place your order, please allow up to 1-2 business days for your order to be processed.

Our fulfillment warehouse will pack your goods and ship them as soon as possible. Once your order has been shipped, you will receive a shipping confirmation email with a tracking number of your order.

Once you receive you tracking number, track your order here in "Track My Order" page
Delivery

Right now, the delivery is FREE! Our delivery times are 5-10 days.

We ship your package within 24/48 hours!
Our guarantees
Our products are manufactured according to the highest technical standards. We guarantee you a durable and quality product. If you have any problems with your order, please contact us at info@wipyshop.com and we will find a solution to your problem together.